Christmas at Henhayes
Last night saw the band perform a Christmas concert at The Henhayes Centre in our home town of Crewkerne. The Henhayes Centre is a self funded project which provides services and activities for older and disabled people in the community.
An entire programme of festive favourites was enjoyed by the audience along with some completely new arrangements including a cornet trio from our very own in-band arranger Graham.
Our programme ranged from sleigh ride (with special guests from the audience to provide the whip and sleigh bells) to traditional carols.
There was a cornet trio, Deck the Halls, featuring Matt, Anne and Luis and a Bass Trombone solo, Frosty the Snowman, performed by Dan.
As it was our last concert of the year the band engaged in the Christmas spirit with decorated stands and festive Christmas Jumpers with MD David beating everybody by donning no less than 3 Christmas Jumpers and a sparkly Santa Hat!
There's no picture of the whole band but here's one of Nick, our percussionist, and his amazing light up Jumper!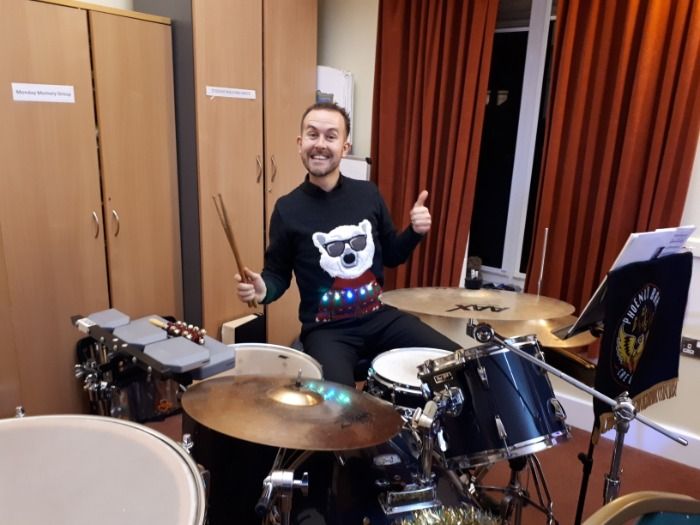 Merry Christmas All!
Released On 22nd Dec 2018
Like this article? Share it with your friends